Casio FX-CG20 Graphic Calculator - Color Screen
Call for Availability
Original price
Dhs. 597.45
-
Original price
Dhs. 597.45
Dhs. 597.45
-
Dhs. 597.45
Current price
Dhs. 597.45
More Colorful and Clear Graphic Expression
A next-generation color model that carries on the tradition of innovation in CASIO graphic scientific calculators!
Graphical color display!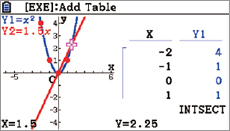 Vivid colors and smooth fonts for easily readable graphs and formulas!
Picture Plot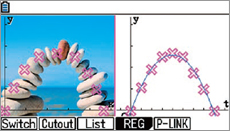 Create function graphs overlaid on color images!
Color Link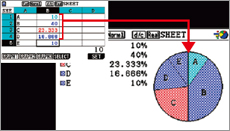 Automatically links colors of values on the spreadsheet screen with colors used in graphs!
The innovative color display dramatically increases math learning efficiency.
Graphical Color Display
The color display, with more than 65,000 colors (384 x 216 pixels), is capable of rendering in crisp, clear colors line, pie, and bar graphs as well as minute details such as graph gridlines and coordinate axis labels and coordinate values displayed during tracing. In addition, the display features a high-quality LCD panel that delivers excellent visibility and low power consumption and enables long run time of approximately 140 hours from four AAA alkaline batteries.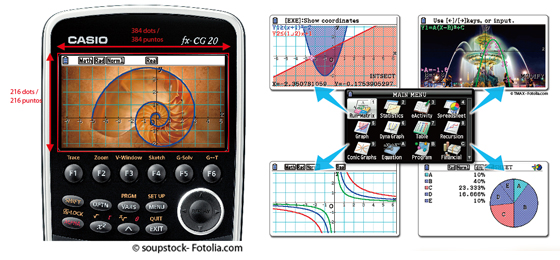 Easy-to-read Fonts
The fx-CG20 comes with smooth, easy-to-read fonts with character definition of up to 18 x 24 dots that clearly display mathematical equations and other text. Furthermore, the calculator automatically color codes brackets to facilitate the input of complex equations with multiple brackets and improve equation viewability.

Color Link
The fx-CG20 features the Color Link function, which automatically links colors specified on the spreadsheet screen with colors used in graphs to support learning of functions by enabling visual confirmation of changes in values or trends.

Single image and multiple images make learning interesting and fun.
The calculator comes pre-loaded with visuals such as a single image (still image) of the curve of an arched bridge and multiple images (sequential images) of the rotation of windmill blades. The use of real-life visuals as background images for functions such as the drawing of graphs overlaid on color images makes mathematics learning a more visually familiar experience.
Students can create a wide variety of graphs over real-life visual backgrounds.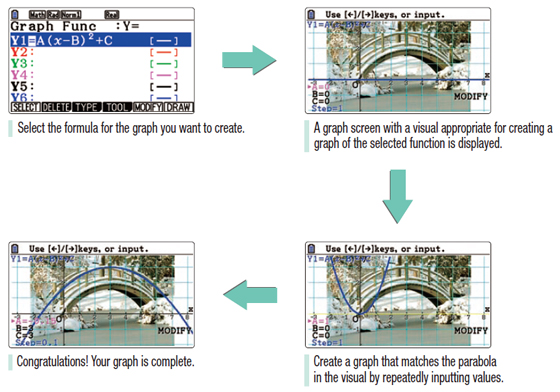 The use of real-life visuals makes it fun and easy to study various aspects of geometry, including the drawing of shapes, movement, and similarity relations.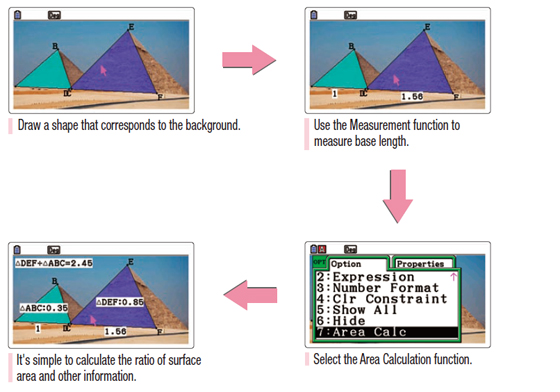 Students can search for and plot curves found in nature and their surroundings. Analysis of the plotted data deepens understanding of the function.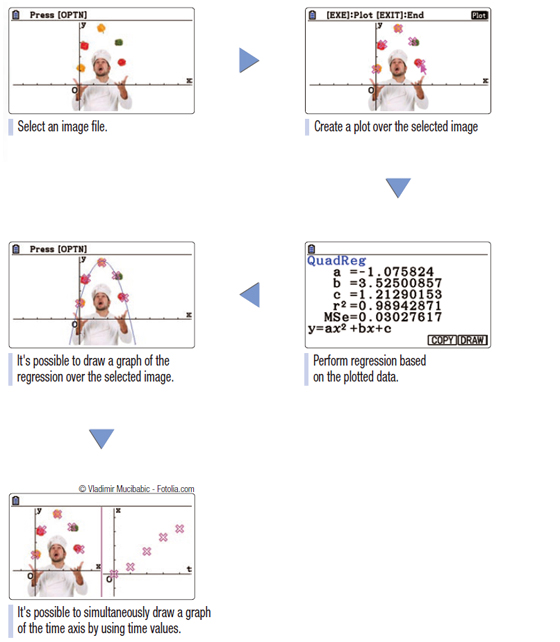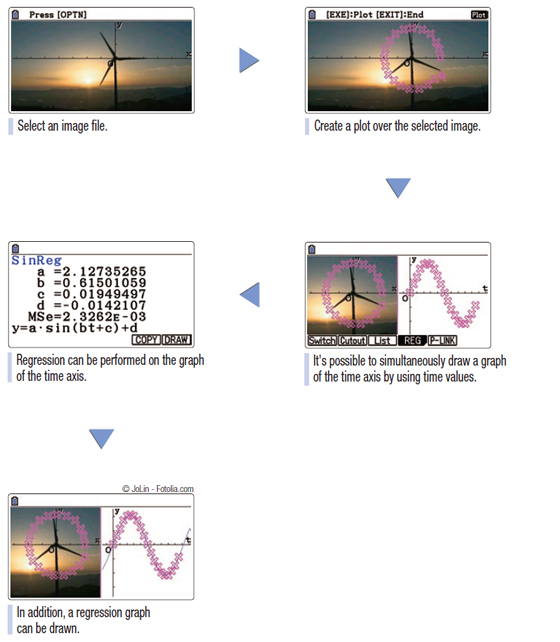 More than 50 pictures are pre-loaded on fx-CG20!!
 

G3P files — Single images
Plotted G3P files can be used in Graphing , Geometry , Picture Plot , and eActivity.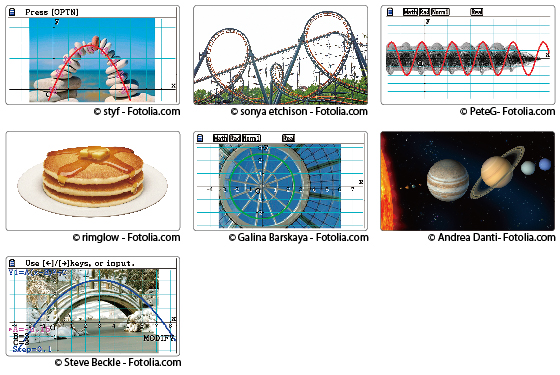 G3B files — Multiple images
Plotted G3B files can be used in Picture Plot.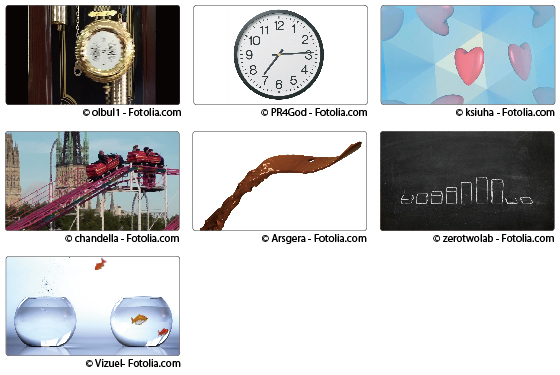 Includes Many Basic Calculator Functions
 

Natural textbook display!
CASIO's original "Natural Expression Input Display" and "Natural Expression Output Display" make it possible to display fractions, exponents, logarithms, powers, and square roots just as they are written in the textbook. The result is enhanced student comprehension and improved math class efficiency.
Natural Input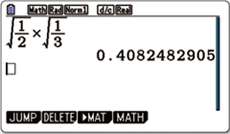 Input expressions and arithmetic operations as they appear in written form.
Natural Output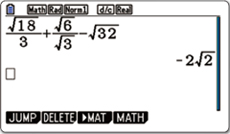 Calculation results appear in the same format as they are written.
 

New functions that make studying mathematics more rewarding and fun
Vector Calculation
Perform operations on vectors and calculate the inner product and outer product.

Integral calculation improvement
Verify the integral value in real time while freely moving the interval using the cursor key.

New integral calculation function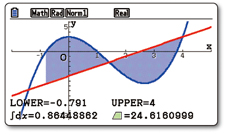 Calculate the values of integrals and the area enclosed by two graphs.
Not only arbitrary points, but also points of intersectionand the points where Y=0 can be selected in the intervalof integration.
New deviation commands

Population standard deviationand population variance commands have been added.
Random sampling of an existing list
Use shuffling or random selection to select data from an existing list and prepare new list data. Use the new list data to verify various statistical patterns
Auto parenthesis addition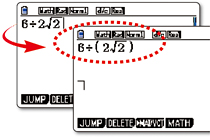 This function clearly indicates the calculationorder when the calculation priority sequence is ambiguous.
Equation application improvement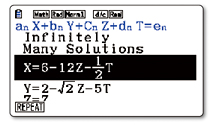 The calculation result display has been improvedfor simultaneous equations with an infinite number of solutions.
fx-CG20 calculator come with the same eActivity capabilities that originally appeared on the ClassPad 330. Now teachers as well as students can create their own problems and study materials. Students get the opportunity to learn at their own pace for more efficient study both at school and at home. eActivity is a great motivator for learning and understanding.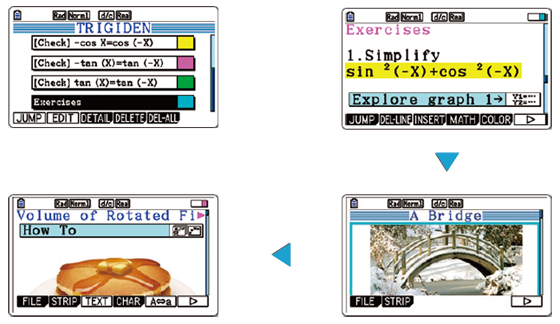 Probability
Normal distribution, Student's t-distribution, and other often-used statistical calculations are provided in function format for easier practical application.

List-based Statistics
Store a list of values in memory for use when performing function and statistical calculations, when drawing graphs, or when generating tables of numeric values.
Advanced Statistics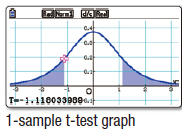 Perform tests, confidence interval, probability distribution, and other calculations and graphing.
Inequality Graphing
New support for graphing the inequality of an x=Constant graph and x=f (y) graph allows study of the area for which the x-range is defined.

Financial Calculations

Depreciation
Bond calculation
Simple interest
Compound interest
Investment appraisal (cash flow)
Amortization
Interest rate conversion (annual percentage rate and effective interest rate)
Cost, selling price, or margin
Day or date calculations
Spreadsheet
A multi-function spreadsheet with built-in graphing capabilities is a valuable tool for table calculation lesson exercises.
E-CON2
E-CON2 provides total control over the optional EA-200 Data Analyzer.
It makes it possible to measure changes in temperature, sound, or speed using the EA-200 without any troublesome settings or program input.